Why Choose The Salem Company, LLC
Choose The Salem Company, LLC for your crop insurance needs and you'll work with an agent who has 20 years of experience in agriculture. You'll also be choosing a company with a full commitment to client satisfaction. It's this personal level of attention that will make a difference in your overall experience with crop insurance.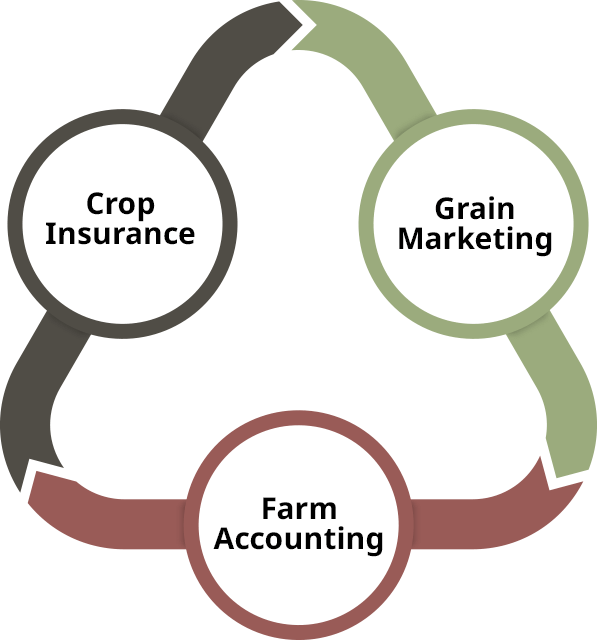 Attention to Details...It Matters
A single agent company means you can expect more attention to detail that matter to you. It also means convenient access to the support and guidance you'll need to make consistently make confident decisions. Personal service from someone with experience makes the difference.
Trusted Insurance Providers
The Salem Company, LLC gives you a choice of a wide range of products from two trusted crop insurance providers -- AgriSOMPO North America and QBE-NAU. Both AgriSOMPO and QBE-NAU want to grow their business in these states by specializing in offering top-quality sales and service.
Crop Insurance Is All We Do
We're not a one-size-fits-all company. The only thing our agent does is sell crop insurance…not seeds…not other types of insurance. So, his focus is on constantly on offering the best possible products and plans to fit the needs of farmers looking to protect their most important asset. Only selling crop insurance allows us to:
Pay attention to industry trends
Discover new and convenient ways to save clients time and money
Learn even more about the many crop insurance products available today
Extensive Industry Experience
Our agent and owner has experience with the claims side of the crop insurance process. He understands what adjusters go through to get the job done because he's actually done the work himself.
We can help you make decisions right for
your coverage requirements and budget
Contact Us Today
We're a Growing Company
The Salem Company, LLC is a growing company serving farm owners in Pennsylvania, Delaware, Maryland, and New Jersey with maximum efficiency and a personal level of service. The Salem Company, LLC is willing to obtain licensing in other states as needed.
Get back to the business of farming and let The Salem Company, LLC offer the protection you need to take some of the uncertainty out of doing what matters most to you and your family. Contact The Salem Company, LLC today to learn more about how we can provide the protection and peace of mind you deserve.